Tecnalia Research & Innovation (TEC)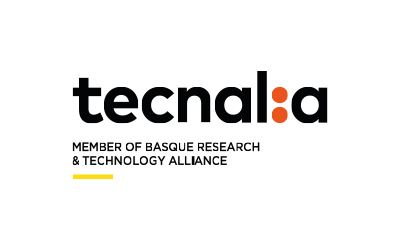 20/12/2022
Tecnalia Research & Innovation (TEC)
TECNALIA is a private, independent, non-profit applied research centre of international excellence and member of the Basque Research and Technology Alliance (BRTA). Legally a Foundation, TECNALIA is the leading private and independent research and technology organisation in Spain (over 777 patents and promoted more than 30 spin-off companies, participates in 352 H2020 projects, coordinating 73 of them, and in 35 HORIZON EUROPE projects under negotiation, coordinating 6 of them) and one of the largest in Europe, employing around 1472 people (266 PhDs) and with income of 113.5 Million € in 2020.
We collaborate with companies and institutions to improve their competitiveness, people's quality of life and achieve sustainable growth. Our main areas of action are fully aligned with the Sustainable Development Goals (SDGs): smart manufacturing, digital transformation, energy transition, sustainable mobility, personalised health and urban ecosystem.
Main tasks and responsibilities in the project:  TECNALIA is the project coordinator and, therefore, leads WP1- Project Management. TECNALIA is also the leader of WP8, devoted to environmental and economic sustainability assessment of the processes developed. Besides, TECNALIA will be responsible for several R&D tasks in WP2 to WP7, for the development of technologies (such as solvometallurgy and organic based membrane electrolysis) for the Li valorisation from selected feedstock materials. Furthermore, TECNALIA will participate and support in the Communication, Dissemination and Exploitation activities planned within WP9.